Image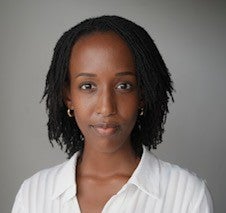 Melissa Murara
Advisor, Environmental and Social Risk Management
Melissa is an Environmental & Social Risk Advisor, with experience working in climate finance, environmental policy, and circular economy.
Before joining FinDev Canada, she was part of the team leading green growth initiatives at the African Development Bank. She also worked in Peru as a Sustainability Officer for EQWIP HUBs, a Canadian innovation hub.
A passionate environmentalist, she is also an advocate for Inclusion, Diversity & Equity (ID&E) in the institution. Melissa holds a MSc in Environmental Science from Imperial College London.