At FinDev Canada, we value equality, inclusion and the environment. We recognize the urgency of climate action and the opportunity to achieve greater development outcomes by promoting gender equality. Climate is the existential threat, while gender offers an existential opportunity.  We are proud to play an important role in addressing both.
By providing support to the private sector in developing countries, we intend to have a favourable impact on market development, women's economic empowerment, and climate action. We achieve this by focusing on three priority sectors:
Image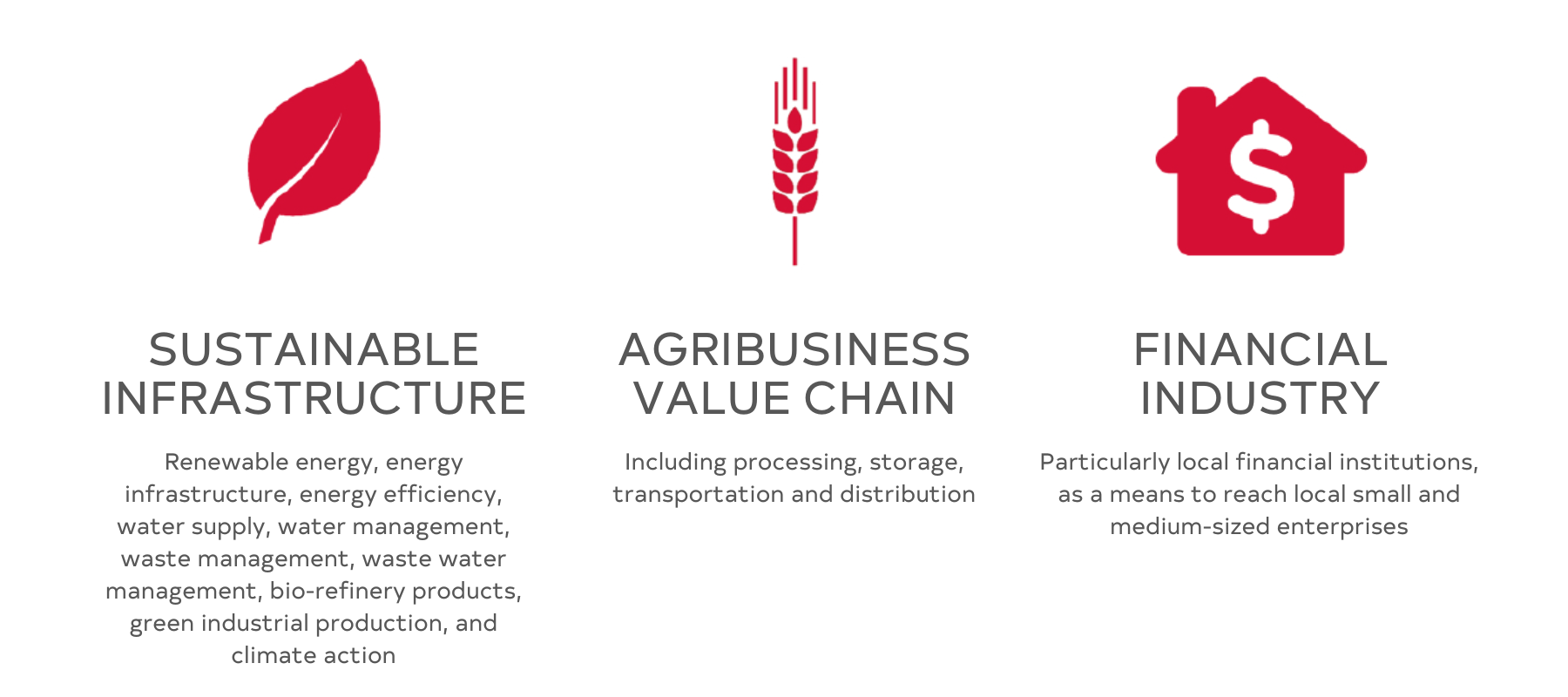 Financing and investment
FinDev Canada offers financial solutions such as debt, equity and guarantees to clients operating in developing countries that demonstrate sustainable social and economic benefits for local communities. Our products are described below:
Image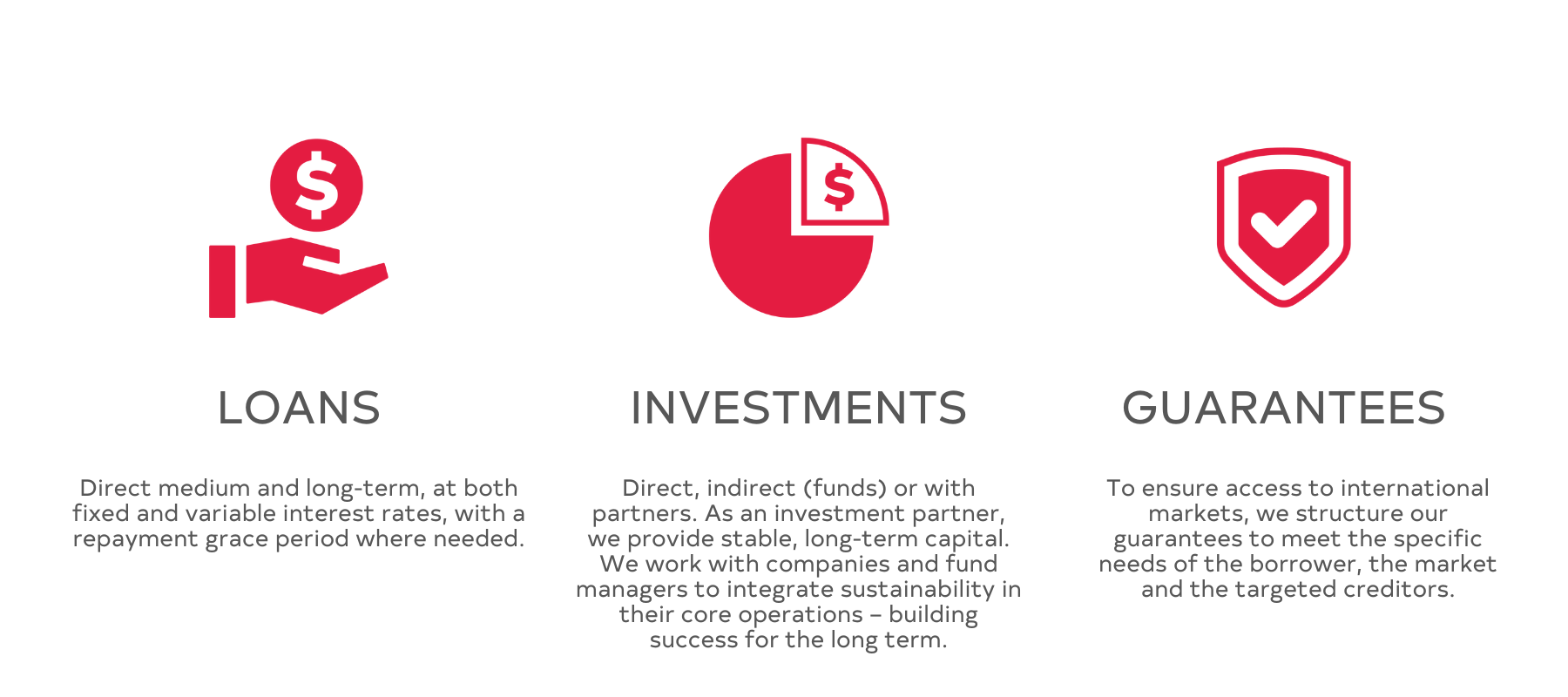 Our strategic approach aligns with the Government of Canada's priorities— leverage partnerships, implement effective governance and decision-making, and grow a financially sustainable portfolio with an appetite for well-managed risk.
FinDev Canada has a nimble and innovative approach to business, focusing on the needs of private sector borrowers and companies investing in developing countries, all while concentrating on business activities that offer significant economic and social impact.