Montreal, January 19th, 2022 - FinDev Canada recently announced a US$ 20 million loan to JMMB Bank (Jamaica) Limited to support Jamaica's small and medium-sized enterprises (SMEs) seeking capital to assist them in the creation and retention of jobs and to scale their businesses.
The US$20-million loan is repayable in 5 years. The rate at which JMMB Bank on-lends the funds will be determined by the risk profile of individual borrowers, however the Bank will lend in line with its competitive and affordable positioning in the market.
Micro, small, and medium-sized enterprises are the backbone of the national economy, providing over one million jobs, about 80% of employment in the country. Yet, some 40% of firms in Jamaica consider access to financing to be a major constraint and only an estimated 27% of businesses have a loan or line of credit from a financial institution, well below averages for other Latin American and Caribbean economies.
"This funding to JMMB Bank, our first transaction in the Caribbean, should give a significant boost to Jamaican SMEs looking for capital to expand operations, and retain or create local jobs," said Paulo Martelli, VP and Chief Investments Officer of FinDev Canada. "This loan represents another example of our COVID recovery strategy to provide capital resources to financial institutions so that they can directly fund businesses within the markets they know best."
Local Economic Development
The loan will enable JMMB Bank to increase its financing to SMEs, contributing to growth and job creation in Jamaica. This is seen as particularly beneficial given that overall employment in Jamaica has declined by at least five percent since the beginning of the COVID pandemic. In this context, JMMB is well-positioned to respond as it has increased its support to SMEs by creating SME Resource Centres in Jamaica and Trinidad and Tobago and expanding its suite of financial solutions and processes to better serve SME clients in achieving their business objectives.
Jerome Smalling, CEO of JMMB Bank, shared "This partnership underscores our commitment to assist SMEs to scale and grow their businesses by providing holistic solutions to support them throughout their business life cycle, as we recognize that access to affordable financial solutions play a key role in business operation and growth, which will augur well for the country's development."  Further noting that this move is in line with the Group's strategy to further add value to SMEs and builds on previous agreements with international partners, such as the IDB Invest, to bolster funding to SMEs.
Women's economic empowerment
At least 30% of the funds will be earmarked for women-owned or led SMEs (WSMEs), which are important contributors to the country's gross domestic product and job creation. A study commissioned by the Development Bank of Jamaica in 2019 found that Jamaica's micro and small business sector was dominated by women, and that microbusinesses were largely started by women educated to high-school level.
In keeping with its continued commitment to specially support WSMEs, the Bank signed last year (2021) an agreement with the IDB that would see JMMB Bank off-lending 20% of the funds, or US$7 million loan, to back small businesses led by women. Smalling noted this agreement complements another gender-based lending initiative dubbed 'Her Wealth,' created by JMMB Group in 2017; with the optic to leverage the huge potential market opportunity for growth of this market segment, by catering to the unique financial needs of women and filling the gaps perceived in the financial sector." Currently JMMB Bank has approximately 34% women-owned SMEs as part of its loan portfolio.
JMMB Bank is also dedicated to empowering women in its workforce and providing equal opportunities to all employees. As evidence of this, the subsidiary has a strong representation of women across the organization, with 33% at the board level, 15% at management, and 69% at the team level.
This loan to JMMB Bank is eligible to be qualified in the 2X Challenge, an initiative to increase capital directed at investments that contribute to women's economic empowerment.
This transaction supports FinDev Canada's contributions to the United Nations Sustainable Development Goals, in particular to Gender Equality (SDG 5) and Decent Work and Economic Growth (SDG 8).
-30-
Development Finance Institutions and COVID-19
FinDev Canada has a mandate to support companies that have a presence in the areas most affected by the COVID-19 pandemic. Investments will help guarantee that developing markets continue to have liquidity, providing important support for the recovery of the economic and social consequences of this crisis.
About FinDev Canada
The Development Finance Institute Canada (DFIC) Inc., operating under the FinDev Canada brand, is a Canadian institution dedicated to providing financial services to the private sector in developing countries with the aim of combating poverty through economic growth by focusing on three main topics: economic development through job creation, women's economic empowerment, and climate change mitigation. The Development Finance Institute Canada Inc. is a wholly owned subsidiary of Export Development Canada (EDC).
About JMMB Bank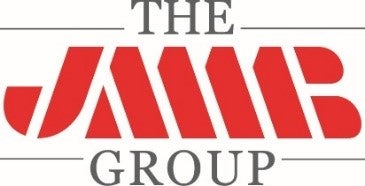 JMMB Bank is the 5th largest commercial bank with operations across Jamaica. Its parent company, JMMB Group Limited, was founded in 1992, by co-founders, the late Joan Duncan and Dr. Noel Lyon who had a vision to create a financial institution that honours each person and provides opportunities for individuals to fulfil their financial goals and dreams. Today, JMMB continues a strong focus on providing integrated financial services showing heart-to-heart connections and providing genuine, caring relationships, with individuals and businesses with a wide range of financial solutions, including banking, investments, insurance brokerage and remittances.
About the 2X Challenge
The 2X Challenge was founded by the development finance institutions (DFIs) from the G7 as a call to action to shift more capital towards investments that empower women in developing countries to access entrepreneurship and leadership opportunities, quality jobs, and products and services that enhance their economic participation. More information about the 2X Challenge can be found here: https://www.2xchallenge.org.
What's the criteria for qualifying for a 2X investment?
Whether a business is majority owned by women or founded by a woman
The share of women in senior management or on the board
The share of women in the workforce
Whether a product or service specifically or disproportionately benefits women
If a certain percent of loan proceeds in a deal through financial intermediaries supports women.
Media contacts:
FinDev Canada
Angela Rodriguez
Head of Marketing and Communications
arodriguez@findevcanada.ca
JMMB Group
Patricia Valentine
Corporate Communications Lead
Patricia_valentine@jmmb.com
Media kit:
JMMB media kit