Image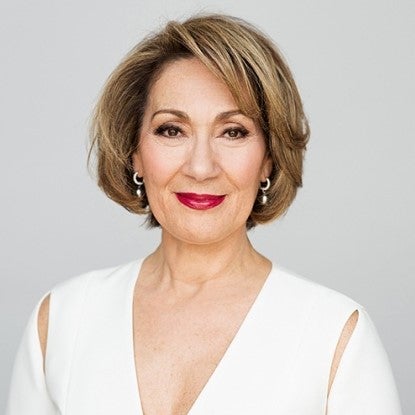 CEO of Danièle Henkel Inc.
Danièle Henkel is a compassionate and articulate businesswoman who has made her mark, both personally and professionally, in Quebec. Her eponymous companies have helped pave the way for wellness and "beauty in authenticity" as a new social standard in the business world.
As an influencer, Danièle Henkel lends her voice to many causes that are close to her heart. One of the areas she is dedicated to is creating a stronger Quebec that is more open to the world. Her passion for Quebec (and female) entrepreneurship leads her to invest in, fund, support and guide companies in which she sees potential.
Danièle Henkel has high hopes for a next generation that's strong from both an economic and a human standpoint, and so she focuses on education. She shares her knowledge through memorable lectures here and abroad, including in Europe and Africa. Her best-selling autobiography Quand l'intuition trace la route has inspired several generations of women to stand tall.